Just a shot in the arm: August 2019
There's fallow periods and then there's fallow periods. I was in one of the emphasized ones. No one reason but lots of little ones. New job, older baby, lots of Mason Jar stuff, etc. I don't have any complaints as everything is great, but my writing definitely took a hit. Three drafts in the past 7 months. That's not a lot for me.
Well, things change. Last week I went to Writer Camp, hosted by the great people at Barrelhouse. 4 days in a hostel near the woods with a bunch of fellow writers and editors. All I wanted to do was talk to some people about books, write some shit, maybe drink some beers. And, of course, hopefully be inspired and supercharged again.
And that's exactly what happened. I met some dope people who are full of passion and creativity (who I hope to friends with for-ev-ah, I wrote some shit (some of which I like), read a book, got some freelance done, drank some beer. It was exactly what I needed and now I want to write the world.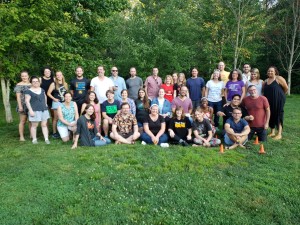 I'm lucky this worked out for me. Onward.
Some writing stuff news:
We published the Novella Series, featuring Jaime Fountaine, Nicole Callihan and Tomas Moniz. That was amazing!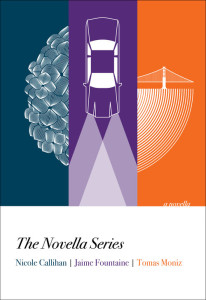 I finished my Spec Script series at Barrelhouse with some Pokemon. That's the way to go out, am I right?
Academic work! A year after I left my academic job, I got my first publication. So it goes. Stoked, though! I'm like the fourth author, but hey, I wrote a few sections of it. See if you can guess which ones!
I don't do a ton of book reviews anymore, but Heather Rounds' book, Light There is to Find is dope and I wanted to review it. So I did. Read her book.
Books!
The Fifth Season by NK Jemisoi
---