I Don't Know What the Next Step Is (and I Feel Fine)–A Memoir: November, 2018
After college, I applied to Americorps, not on a whim, but as a planned action. That kind of foresight was unusual for me, though I'd had flashes of long-sighted maturity throughout my development. Just not a lot of it. And I wasn't sure if I'd get in or if it would do what I wanted it to do–guide my career path–but I knew going was better than doing nothing. Even if it was a mistake, I'd move forward in life, gain experience, get something on my resume.
Sometimes, doing something, anything, is the only right move. Doing nothing to disturb inertia, that can be deadly.
I feel that sense in my writing. I know I have to shake things up, start something new. Not necessarily a new project, but a new venue. I have to push my parameters and the scope of what I'm comfortable doing. Some of this feeling is my own need for newness (to get those neurotransmitters cutting new brain paths) but some is also a recognition that aspects of my writing have gotten a bit stagnant. I still love what I'm doing, mind, but there's an element of old hat.
I don't know what my next step is. I don't know where my writing evolution is going to take me. But I'm also not terribly worried. Whatever I choose, it won't be wasted. There's always learning and experience to be gleaned and to inform. I'm looking forward to it.
Unrelated: Go VOTE on Tuesday.
Publications are light this month. I have some pieces coming out in December and after that. So no worries. Just a lull.
Barrelhouse has published the newest in my series. This one's about Survivor.
Some of the Mason Jar family went up to the Conversations and Connections conference in Pittsburgh. We stayed at a house (definitely infested with ghosts) in preparation for Halloween and killed it at the conference. Here are some pictures: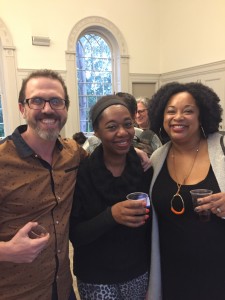 (me, celeste doaks, Tyrese L. Coleman; not pictured Tafisha Edwards and Lucas Southworth, who is not MJP but is awesome)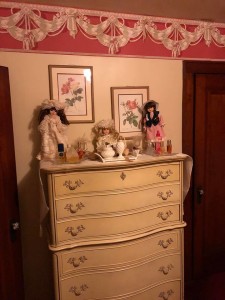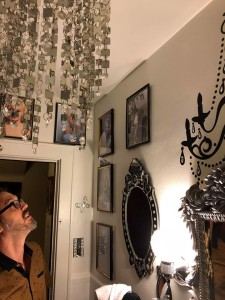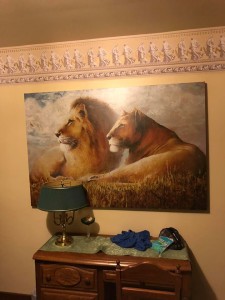 (the bedroom of the dolls)            (Marilyn's haunted bathroom)      (The noble lions watch me sleep)
Media to love:
How to Sit by Tyrese Coleman
Ni No Kuni 2
Incredibles 2
Sweetener by Ariana Grande
A New World Record by Electric Light Orchestra (ELO)
---