I'm Back, Ya'll: April 2019
I took a bit of a hiatus for 2019. I thought it was a choice, but it turned out to be a necessity. My time was totally full and sacrifices had to be made somewhere. So it came from writing time. I didn't do any of it, including writing these update blogs. Of course, I didn't have much to update…because I was on break. See how that works?
But stuff has been happening, albeit slowly. And I wrote 1800 words yesterday because I set aside time to do it, because I'm no longer on hiatus. It's all official and stuff, or as official as I can be. I'm not super officious. My old day job used to require auditing and it was super hard to pretend to be officious for a day. And I don't think anyone really bought it.
I won't have much to update y'all on as I'm slowly getting back into the swing of things. But that's ok: I'm here, I'm writing again, I'm ready to reclaim that time. It's good to be here.
Writing news:
I had a poem come out at Genre 2 Magazine. It was inspired by a bathroom filled with images of Marilyn Monroe.
One of my authors, Tyrese Coleman, was a finalist for the PEN Open Book Award. That was an amazing thing–though totally deserved.
Malka Older, our author for Autumn, is a finalist for a HUGO Award for her series of books, The Centenal Cycle (I've read them and they're amazing). She's amazing and a joy to work with. Her upcoming book is fire, too.
Another book from Mason Jar, Danny Caine's Continental Breakfast, released last month. It's amazing.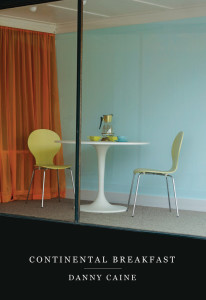 Consumable Culture:
Romance of the Three Kingdoms by Luo Guanzhong
Schitt's Creek (Netflix)
Hand of Fate 2 (PS4)
---