The Dead Zone: March 2018
I was recently talking to this dude about Incubus. It's his favorite band. I had to say that I knew virtually nothing about Incubus besides it's a band that exists. I don't have any opinions about them, not because I care or don't care, but because they debuted in a period of life in which I didn't pay any attention to pop culture. I call it my own person Dead Zone.
From '98 until '06, I was busy. I was in college, I was partying, I was working and traveling. I knew pop culture was happening around me, but it wasn't something I, like, cared about. People talked about Lost and they commented on the new N'Sync and that was all good and god bless them for being into it, but I had my eyes on other prizes. I regret nothing from that time period. And when I finally calmed down and started looking around me, I began to appreciate how life had changed.
I'm headed into another busy spell where my eyes will be elsewhere. I don't anticipate the same level of obliviousness, though. Culture is good. Pop is fun and what we share with others. So tell me what's going on. I want to hear it. Just like I'm going to finally listen to Incubus. Who knows. Maybe I'll love it.
Updates!
I took a new author headshot. It's kind of weird, but I love it. I hate pictures of myself typically, so this is a big deal.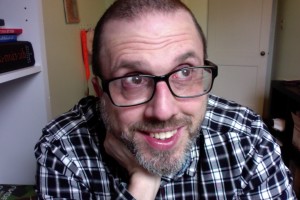 SFWP Quarterly published the story closest to my heart, The Magnificent. I wrote this like 5 years ago and I can't believe it finally found a home.
Barrelhouse continues to provide a home for my series, Spec Script. This month? Seinfeld gets the treatment in Before Monk's.
At Mason Jar, we just sent to print I Am Not Famous Anymore by Erin Dorney. It's amazing and buy it pre-sale for a discount!
We're also sending to print soon How to Sit by Tyrese Coleman. It's our Autumnal book, so just mark your calendars.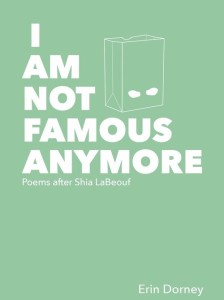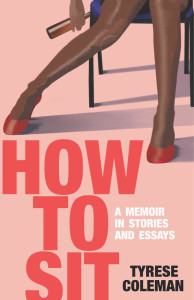 Media to watch out for:
Witcher 3: I've logged dozens of hours on this gem and I'm about 20% of the way through.
I went to see Black Panther with my dad and brother this past weekend. Michael B. Jordan already had my eye after Chronicle and Creed but he's now my boyfriend.
Finally, FINALLY I finished Beloved. Goddamn is it a good book.
---